Ok, some very, very short scenes from JLA: Another Nail. I wish there was more, but we take what we can get.
Here's Diana missing Bruce...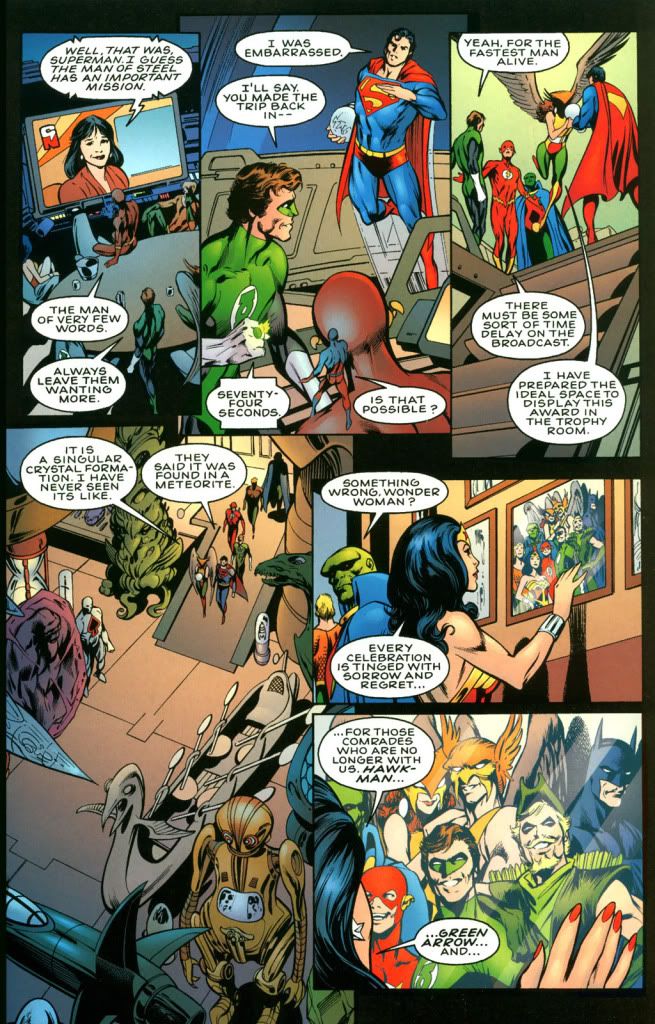 And here is Diana being the happiest person to see him back. Well, that's what my ship-vision goggles tell me, anyway.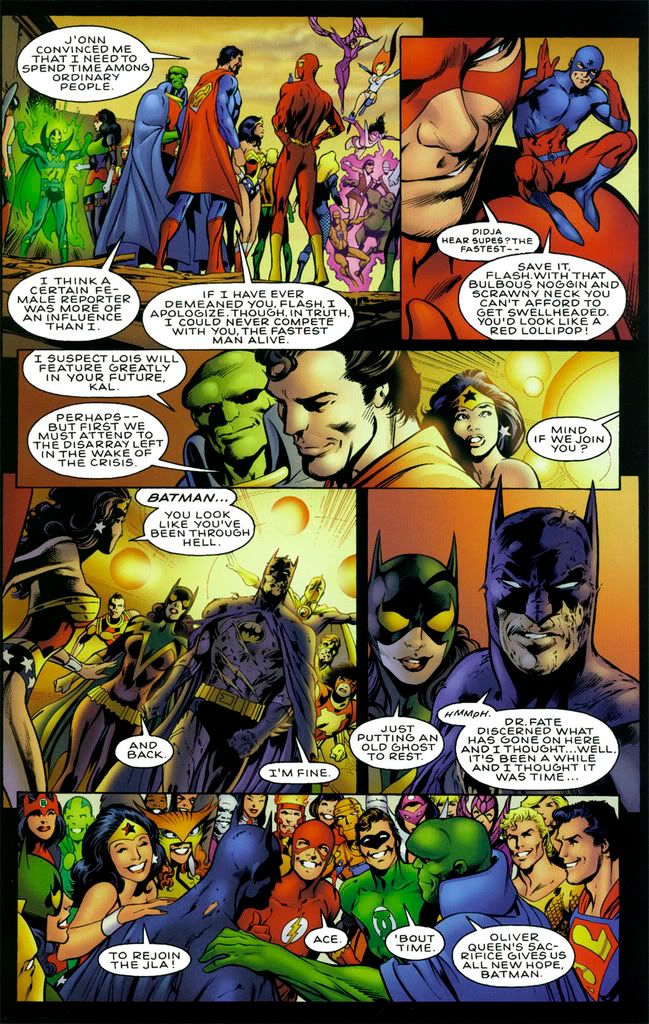 I've been meaning to post this for a while... But never have. This is a very cracky BMWW piece, so be warned. It seems like it would be excellent fodder for a fanfic, in case anyone's searching for ideas.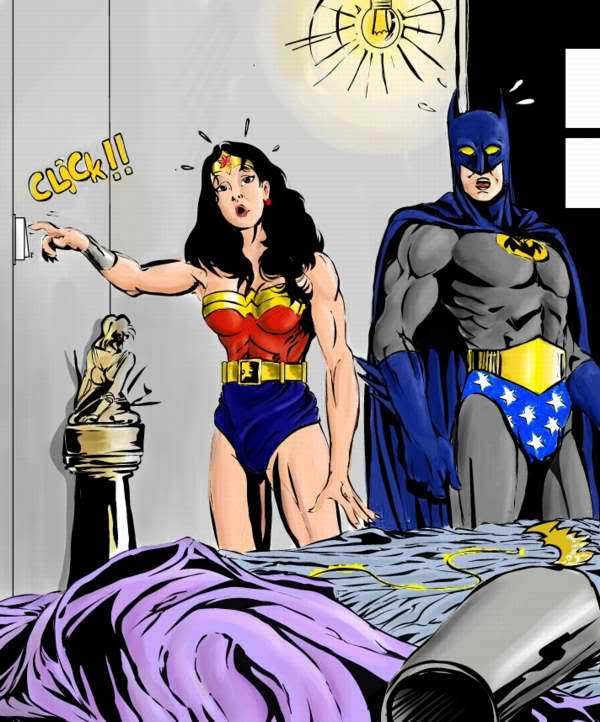 Hopefully, there will be some real BMWW stuff to post soon. Trinity is supposed to get the big three back soon, so let's all keep our fingers crossed.
Also, the JLA is supposed to appear in Wonder Woman #28, so we might get something there, too. Sadly, that's not coming out until January, but patience is supposed to be good for the soul.